About Us
ASPAN Solutions Ltd is a small recently established family run company built up with extensive experience of its staff in the ICT Industry. This extensive experience and knowledge is demonstrated in the wide range of partnerships we have and a number of which are already senior in nature. A good example of this is our Intel Gold Partnership status which requires us to hold a number of examinations covering both sales and technical knowledge in all of their key technologies.
Our staff are experienced in designing and supporting computer systems for small and medium sized businesses/enterprises (SMB/SME), charities and large companies alike. We design and tailor systems to suit the day to day running of companies and avoid restructuring businesses to suit their computer systems.
We believe the best way to maintain and support computer systems is to prevent the problems from occurring in the first place and work with out clients to establish systems which are reliable. We also create appropriate data backup processes and systems to ensure when things go wrong data remains available. We however recognise that even the best designed systems are subject to forces beyond our human control and those situations we are appropriately equipped to recover data through our data recovery systems and solutions.
We believe your networking infrastructure that you have invested in should be used to it's optimum and help streamline your business and save you money. We provide a range of solutions including Telephony, Voice over IP (VoIP), Digital CCTV Surveillance, Point of Sale (PoS), Audio/Visual and managed printing all aimed at reducing your companies costs and maximising staff and system efficiency.
We also want our clients to continue growing and recognise that a key component to this is appropriately designed websites which drive the organisations market strategy and provides a leading edge to all advertising, personal recommendations, and marketing investments. We therefore program the websites to gain top search engine positions and provide real hot sales leads for our clients to move the website into an advertising tool rather than a product which then needs to be advertised. We believe the advertising you should do is for your company not your website! Our website solutions range from basic advertising pages through to advanced eCommerce solutions providing the ability for you to sell your products and services through your website.
Overall our key aim is to make our clients lives simpler, lower in cost and higher in productivity and free of stress. Help work with us to achieve this aim.
Meet the Team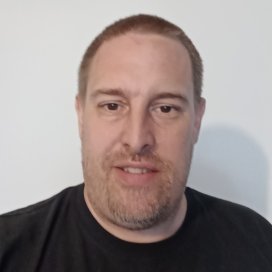 Stephen Challen
Managing Director & Founder
Has 25 years of experience in ICT, Business Management & Finance.